What is an Instant Pot?
The Instant Pot is a convenient multi-cooking machine that allows you to cook slowly or fast. An instant pot is extremely fast. A smart electric cooker with multiple functions of cooking machines. This includes pressure cookers, slow cookers, rice cookers, steamers, manufacturers, and heating pots.
An instant pot that can suit you and get delicious dishes in a very short time. If you become more familiar with this machine. It is perfect for short rib beef, whole roasts, fried chicken, or proteins that usually take a long time to cook. It is also best for slow cooking. The Instant Pot will make your life better and easier.
How to choose?
The Instant Pot is a kitchen appliance. It comes in 3, 6, 8, and 10-quart options. The most common is the 6-quart Instant Pot. The 3-quart size is perfect for 2 or 3 people. The 6 Qt model is the most popular size, with a cooking capacity for up to 6 people.
The 6-quart Instant Pot is used for regular families and the 8- and 10-quart is ideal for larger families. The 8qt one is quite large. All came out wonderful!
Instant Pot Models:
The Instant Pot is available in LUX, DUO, DUO PLUS, SMART, Vortex Plus, and ULTRA models. They all have Multi-functions with programming. All models come with the same suite of safety features. Each of them has some unique features. And which one you choose depends on your budget.
Best Pressure Cooker For Beginners
The Instant pot duo will be the most popular model in the marketplace these days. And this is one of my favorite series. Instant Pot products typically come in 3-, 6- and 8-quart sizes. This cooker includes 12 plus programs. It can do a lot without needing too many frills. This is a fantastic pressure cooker for those who want to try their hand at pressure cooking or for those who have done pressure cooking.
The duo pot is a versatile cooker. These can be high and low-pressure settings. Additional features and design improvements are reflected in the cost. The duo 7 in 1 is a good pot for beginners and most people. It is user-friendly.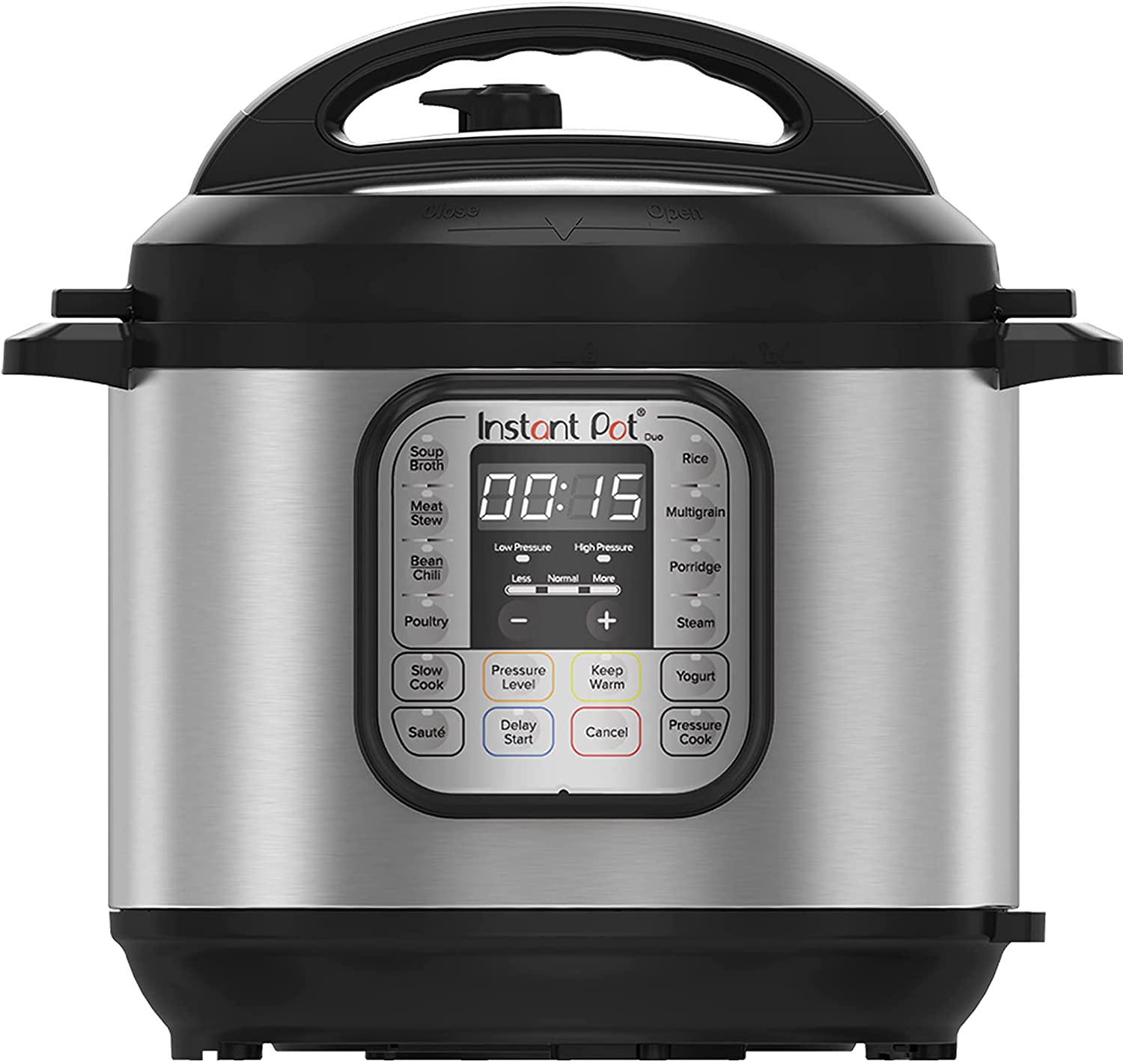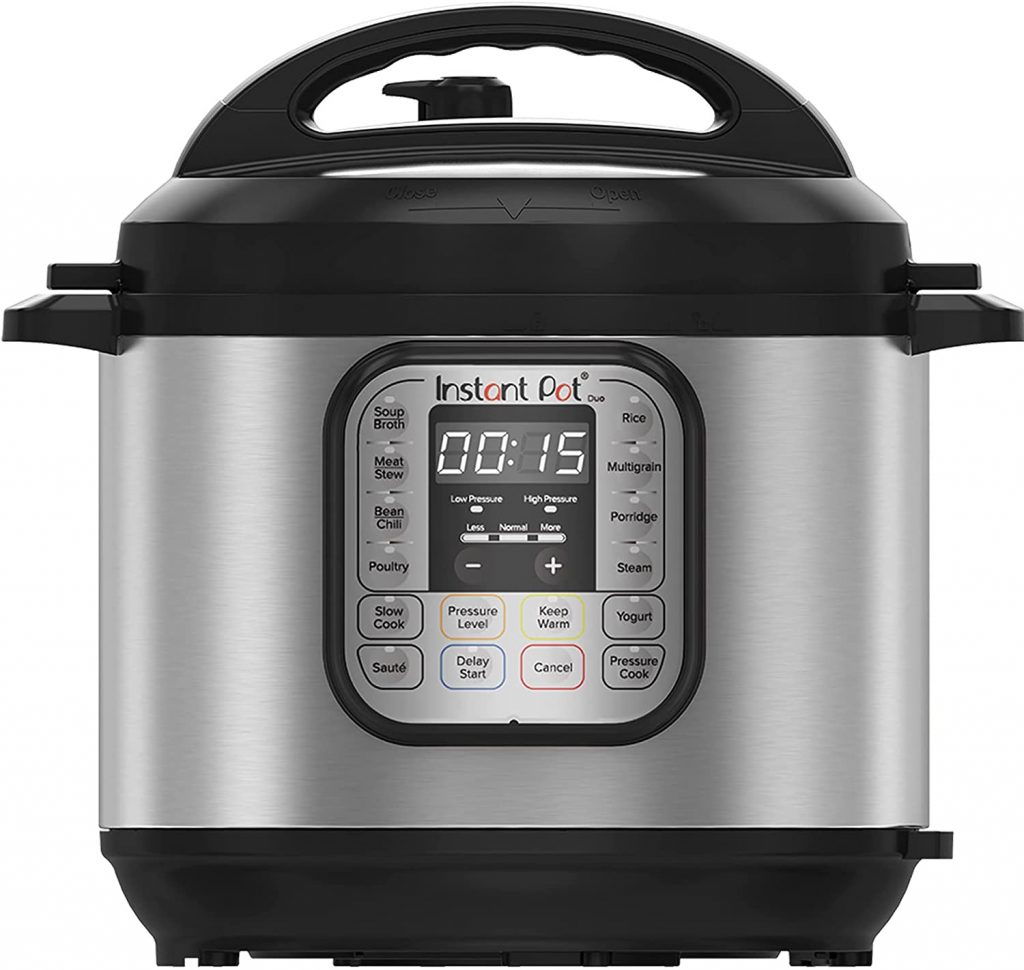 Perfect adaptation for cooking
The Instant pot duo nova is just like the duo. This makes a wonderful machine for beginners. The cooking abilities are as distinctive as the duo. As there are no new functions introduced with this particular model. It comes with safety features. It is also available in three, six, eight, and ten-quart sizes. This is the only instant bud version now available in a 10-quart size. The best part is that Duo Nova is always available at the same price.
The main difference between the Duo and Duo Nova is that the lid of the Nova includes automatic pressure sealing. That closes the valve to get you. An immediately noticeable improvement to the Duo Nova configuration is the lid. Quick Pot upgraded the top and gave it a war steam valve.
This means the steam release valve opens automatically when you close the cover. This means you don't have to worry about whether you remember to seal the valve. Or you installed it correctly. The cooking abilities are as distinctive as the duo.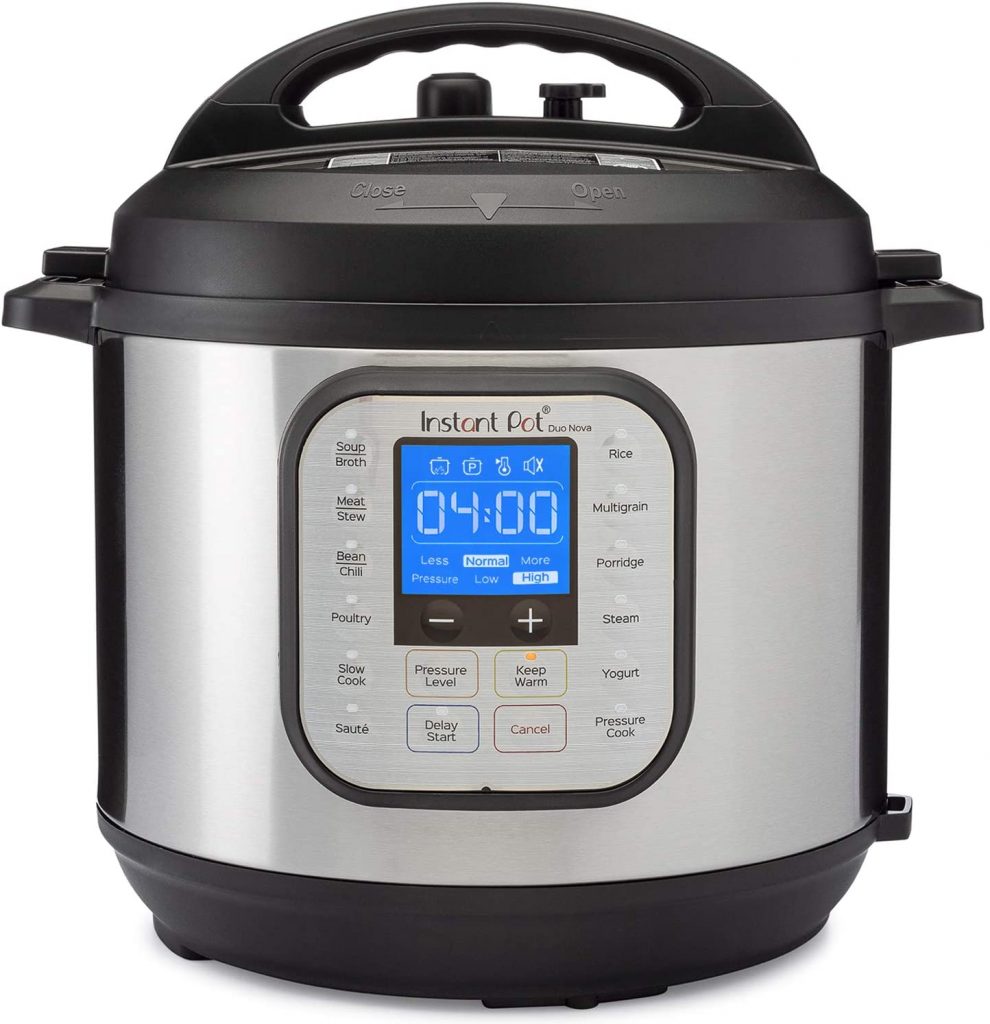 Best for large families with additional features
The Instant Pot Ultra Electric Pressure Cooker is a customizable setup with ten functions and 16 built-in programs. The Ultra Pot comes in 3-, 6-, and 8-quart sizes. The Ultra features a large LCD screen with progress indicators. And the large blue LCD screen has a cooking index that shows your dish's improvement from preheating. All solutions for keeping warm.
An electric pressure cooker makes adjustments unnecessary because you just set the height and the stove makes the adjustments automatically. The ability to control preferences is perfect for a sophisticated user. Still, it confused new users.
A steam launch button is released for easy manual tension. A unique feature of this model is its ability to hold your height. For more advanced recipes. It is possible to customize parameters like altitude, temperature, and time. Now you can cook perfectly.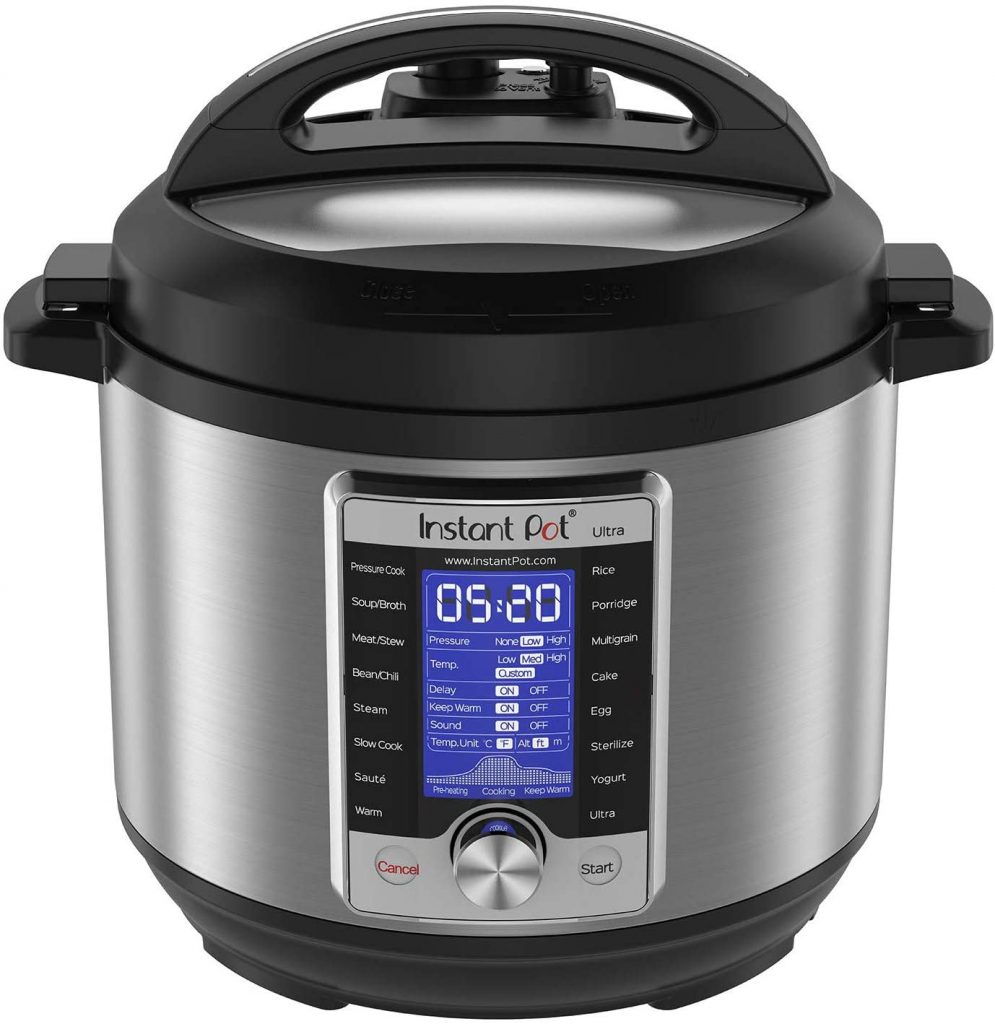 Very easy to use for new users
The Evo Plus is a part of the Ultra series. It has different features than Ultra. It was a thick ditch. This multi-cooker has silver side lines and thick black bezels to frame the LCD. These restructuring requests are followed by ultra-stains. If you want to press only a few actual buttons instead of turning a dial to get them all. It is beautiful and very versatile.
Duo Evo Plus includes three additional built-in smart apps. It is the fastest of course and the easiest to use for new users. Additionally, it includes an automatic and manual keep-warm setting to ensure that food is preserved at a temperature suitable for eating.
You can customize the Duo Evo Plus with 3 programmable heat settings for each smart function to suit your preferences. Its robust, brilliant screen is curved to make it easier to view from a distance. It includes 48 programmable preset choices for rice, beans, soups, ribs, and more dishes. This is perfect for a seasoned instant pot.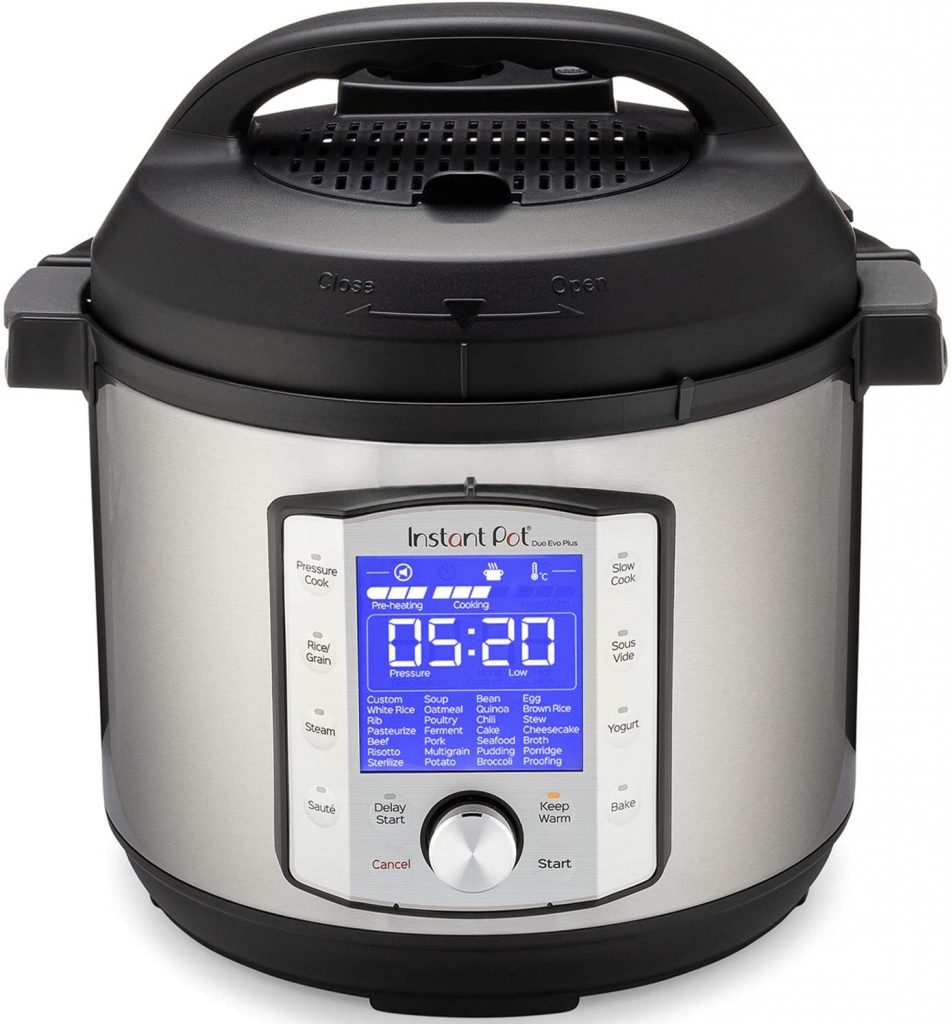 Best Instant Pot For Family Use
The Duo series will be the most popular version in the marketplace. It can be available in 3-quart, 6-quart, and 8-quart sizes. It is a 9-in-1 device. The duo plus instant pot comes with many more integrated cooking programs. The Instant pot duo plus features a more prominent, blue LCD, and electronic food status icons. And even more self-explanatory buttons for each combat program.
The version retains the traditional electric pressure cooker interface while offering more precise controls over the version below. The Duo and Duo Plus are incredibly similar. Black color is also available in the Pro version with security features. It features overheat protection and a secure locking lid.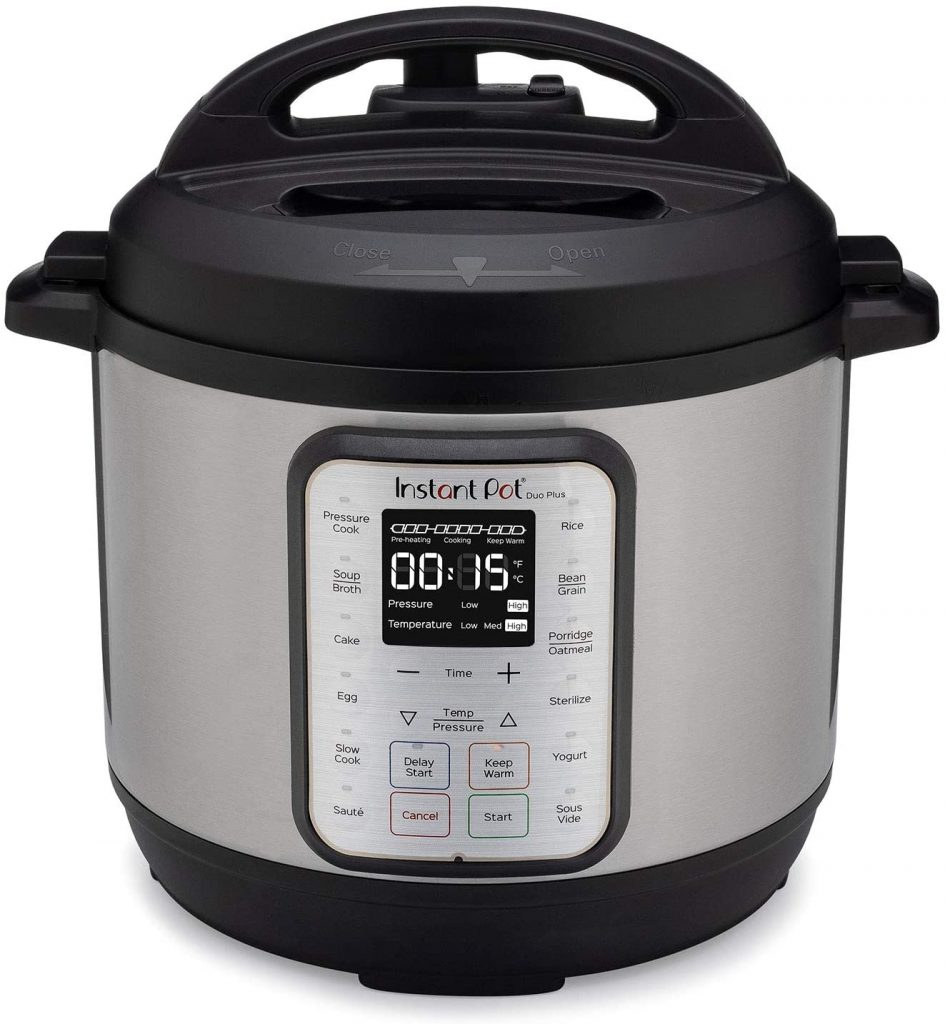 The best alternative to Instant Pot
Ninja Foodi is a reliable partner in the kitchen. Good point about the Ninja Foodie pressure cooker. It cooks faster than traditional cooking methods. It has 12 functions. An all-in-1 appliance is a space saver. When it comes to cooking.
Ninja wants to make your kitchen experience simple and easy as well as tasteful. The Ninja Foodi is simple to operate. The base pot is made of non-stick earthenware with a glaze. It has been unreasonably easy to clean. Regardless of what is cooked in it.
This flexible Ninja Foodie Deluxe pressure cooker consists of a stainless steel tip. It has a completely new user interface with a central dial and a large LCD. You may easily transition from freezing to crisps with TenderCrisp Technology in just twenty minutes. Ninja Foodi comes in stainless steel with 5qt-6.5qt-8qt in black color.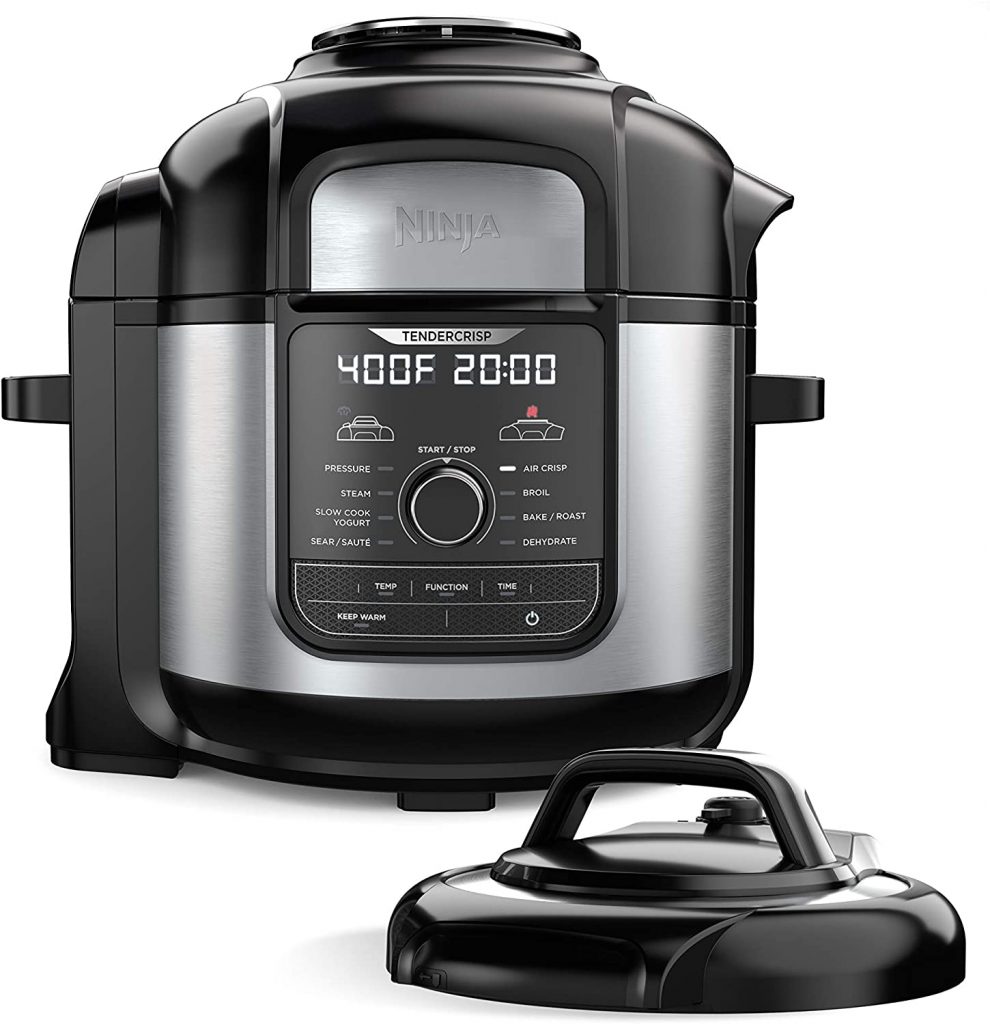 Best for air frying and toaster
The instant pot vortex air fryer is excellent. Because it is easy to use and clean. It is guided by an excellent LED display panel. It can help you control your devices. You can implement various smart cooking functions of this appliance". The Vortex Air Fryer includes a brilliant digital touch panel. It makes cooking easy and straightforward. It is possible to make both automatic and manual cooking changes using the screen.
The Instant Pot's ability to perform the functions of various appliances in one completely changed the slow cooker game. It comes in three sizes 4qt, 6qt, and 8qt. With hot air technology. This machine allows you to make crispy chicken wings, cakes, and biscuits, broil foods, dehydrate your food, and more. In terms of heat, the vortex has a heating element.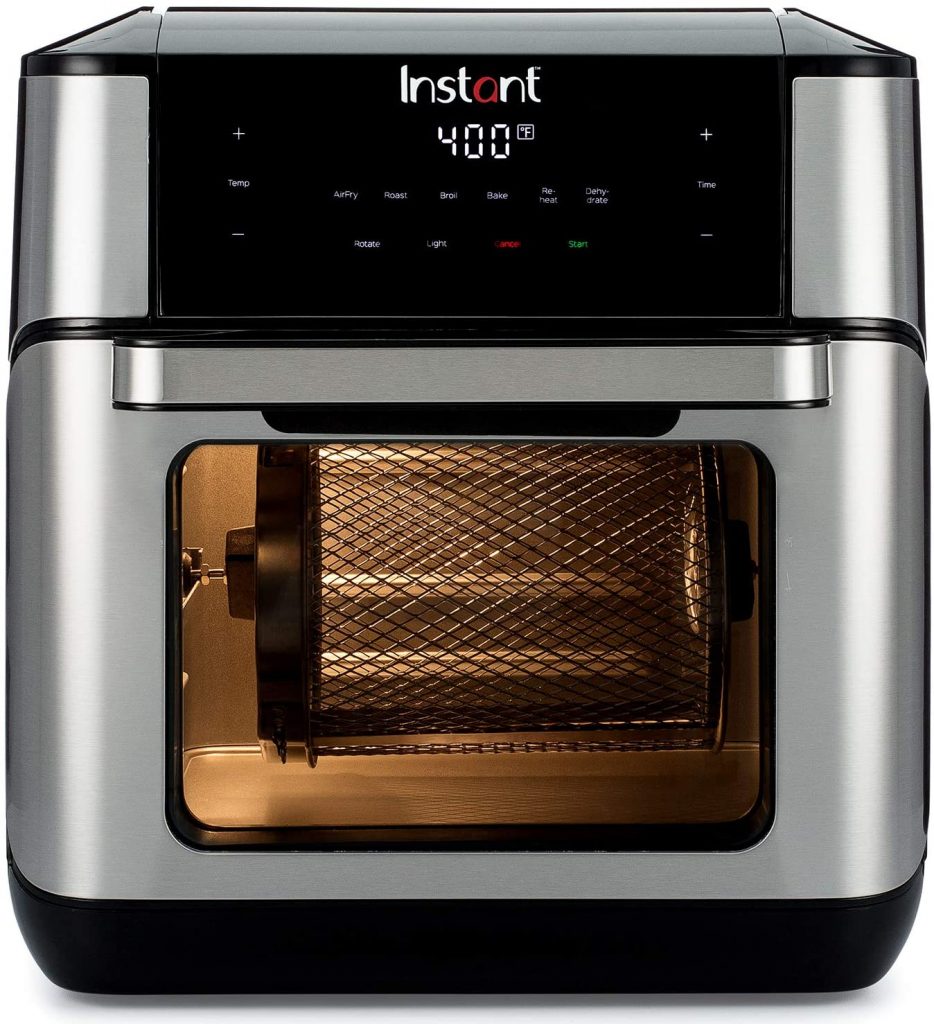 Best Multicooker for Air Fries, Roasts, Steams
The latest multi-cooker from the producers of the all-time best-selling Duo Collection. The Instant Pot Duo Crisp is an anxiety stove and atmosphere fryer that uses 2 Easy with removable lids. This standout 11-in-1 pressure cooker does something that none of the other instant pot air fryers can.
Instead of having two separate kitchen appliances. You receive both products wrapped in one. It includes a detachable air fryer top. Which allows you to easily switch between pressure cooking and slow cooking with air frying. It has good safety features. This is a great buy for the price.
The Instant Pot comes in handy for reheating meals to preparing meals in less time. The availability of a digital library of over 1,000. Instant pot may offer an air skillet. It purchases separately and attaches to most 6-quart instant pots.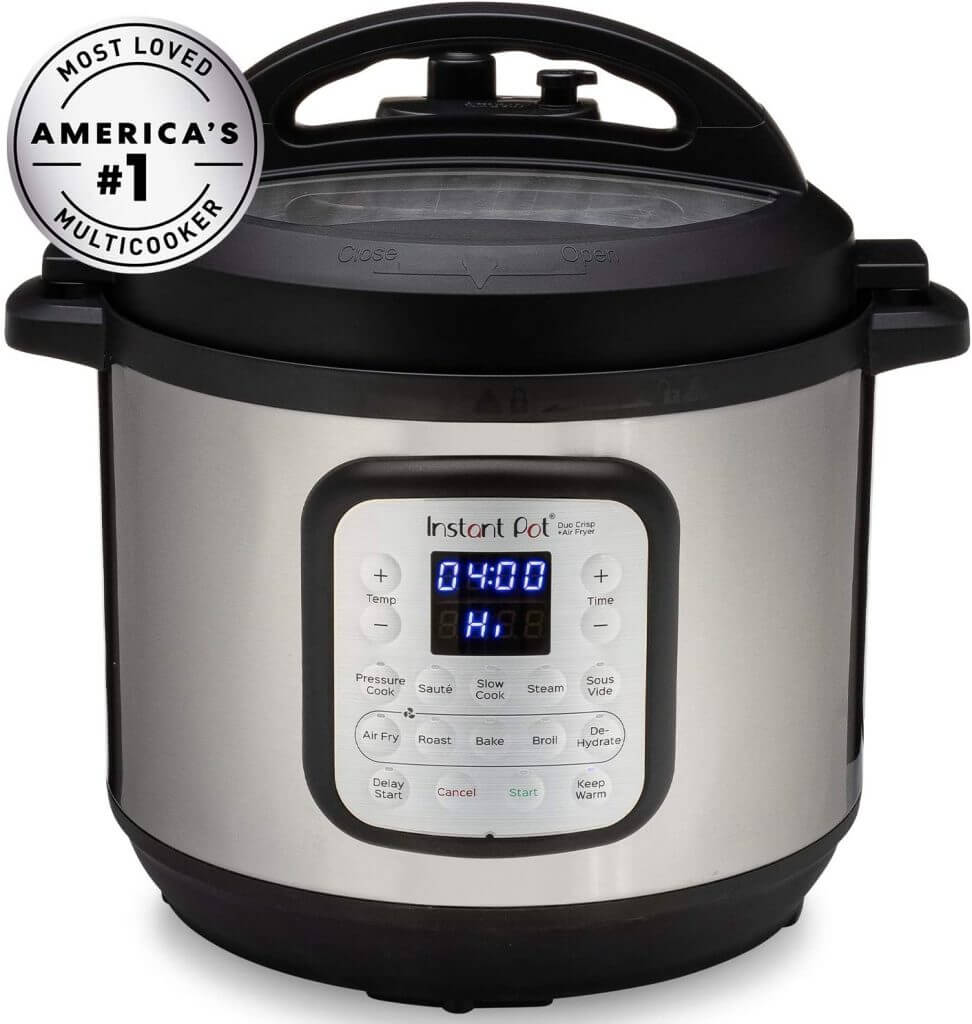 Best for slow cooking
The Instant Pot LUX models will be the most economical of their product families. Yet they are full of features. It's very light and easy to clean. The all-in-one 6-quart version will be the most popular size for cooking dinner for a family. It has a stainless steel rack, a rice paddle, a soup spoon, and a measuring cup.
This multicooker has 12 built-in innovative integrated programs. It comes in three sizes 3qt, 6qt, and 8qt. The most popular size for over six people is the 6qt. Instant Pot is a smart multi-use electric pressure cooker designed to be convenient, safe, and reliable. The fully sealed environment traps flavor, aroma, and nutrients inside the food without heating up the kitchen.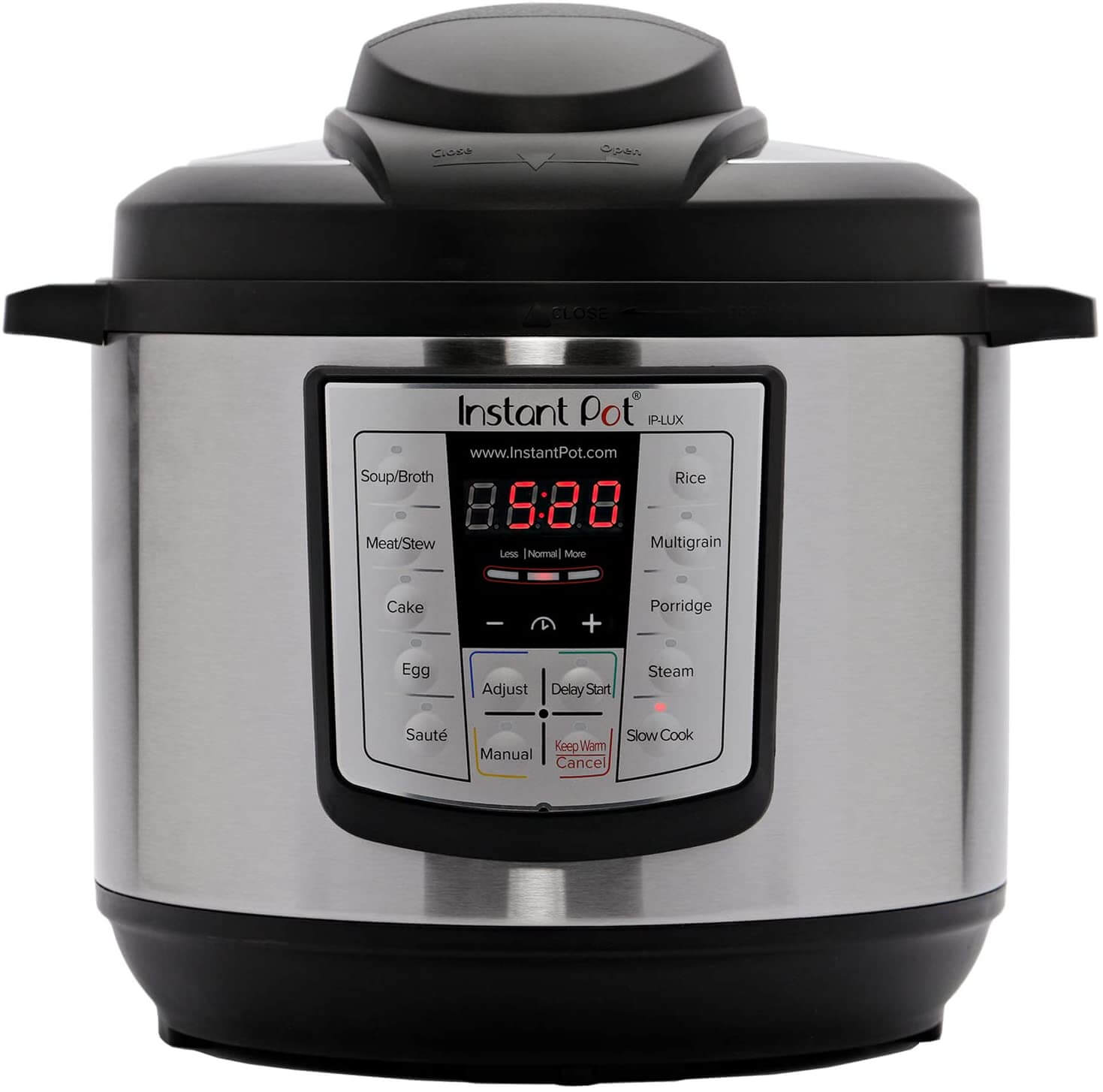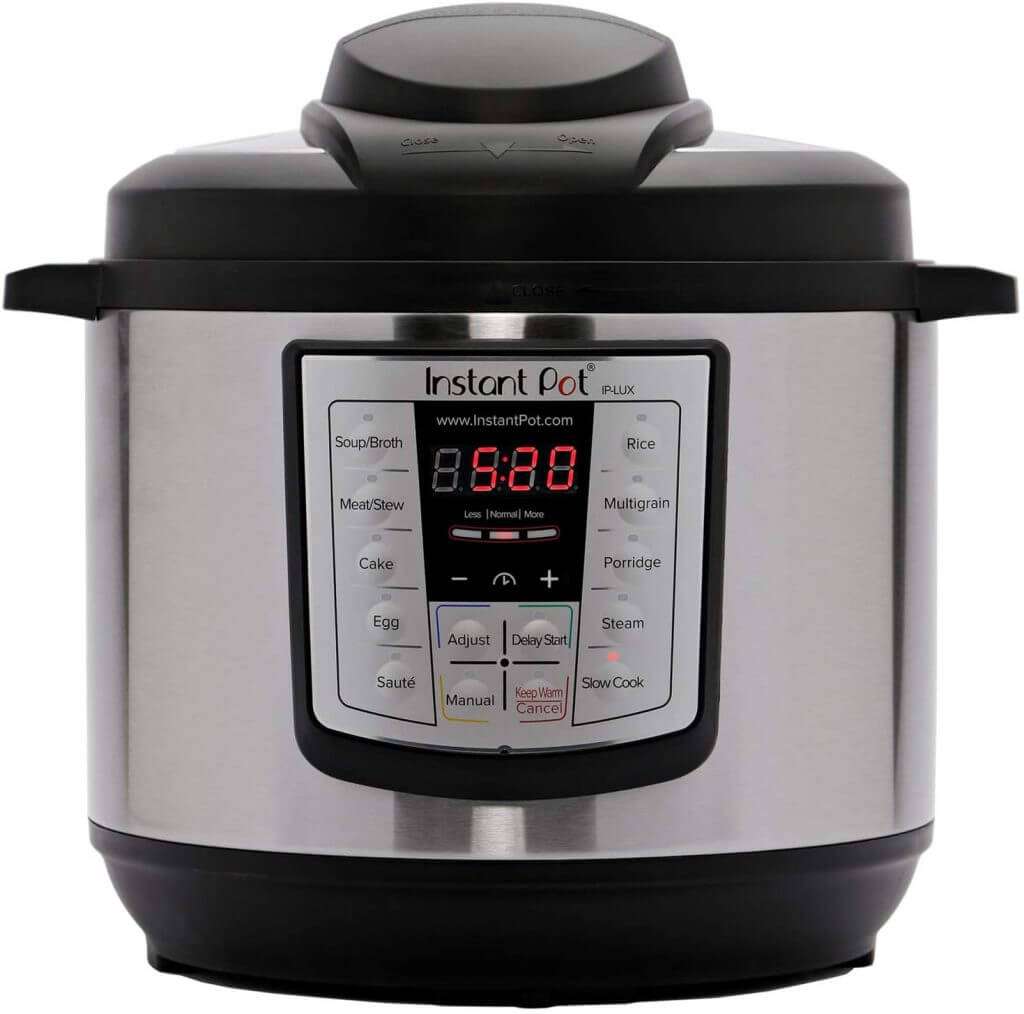 Best smart home combination
It is the first multi-purpose programmable electric pressure cooker that is now accessible and viewable through smartphones. It is built with a large display panel. This wise wifi multicooker replaces the previous smart Bluetooth variant.
You can control it from your cell phone with the instant pot program. It also offers pre-programmed recipes and alarms to make cooking more accessible. The cooker comes with an LCD screen and status icons. This means you can quickly check your food.
The Instant Pot Smart is WiFi-enabled and works with Amazon Alexa. Now you can command your Instant Pot with a compatible program or with your voice. It has ten built-in safety features like overheating protection, safety lock, and more to guarantee safe pressure cooking. It has 13 innovative 1-touch programs that include cooking ribs, soups, beans, rice, chicken, yogurt, desserts, and more with delicious results.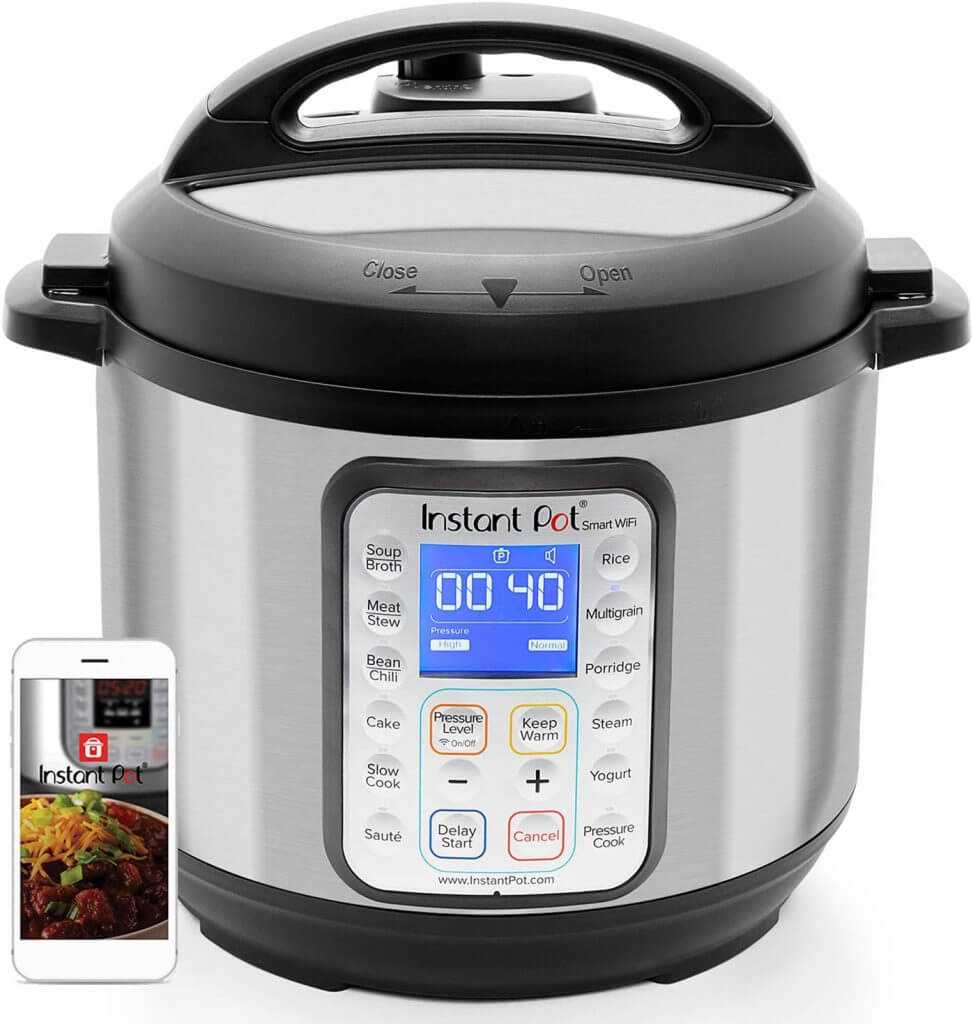 MORE ABOUT OTHERS:
Many others the achievement of the Instant Pot, Like Instant Pot Duo Crisp Ultimate MAX 6, Viva 8QT, Aura Pro, Pot Zest 8, and Comfee.
Yedi 6QT and other several companies have introduced their very own toaster dividers equipped with comparable characteristics and functions
There is no shortage of options when it comes to choosing the ideal electric pressure cooker for your kitchen. Make sure you pay attention to the capabilities that your machine offers before choosing a model. The specific features you want to get the most out of and how many people you want to cook for will influence your purchasing decision.
If you are new to pressure cookers. It is advisable to start with a simpler and more affordable one. But for a seasoned pressure cooker then upgrading to a more sophisticated version can be a wonderful addition to your kitchen.
TO READ A REVIEW: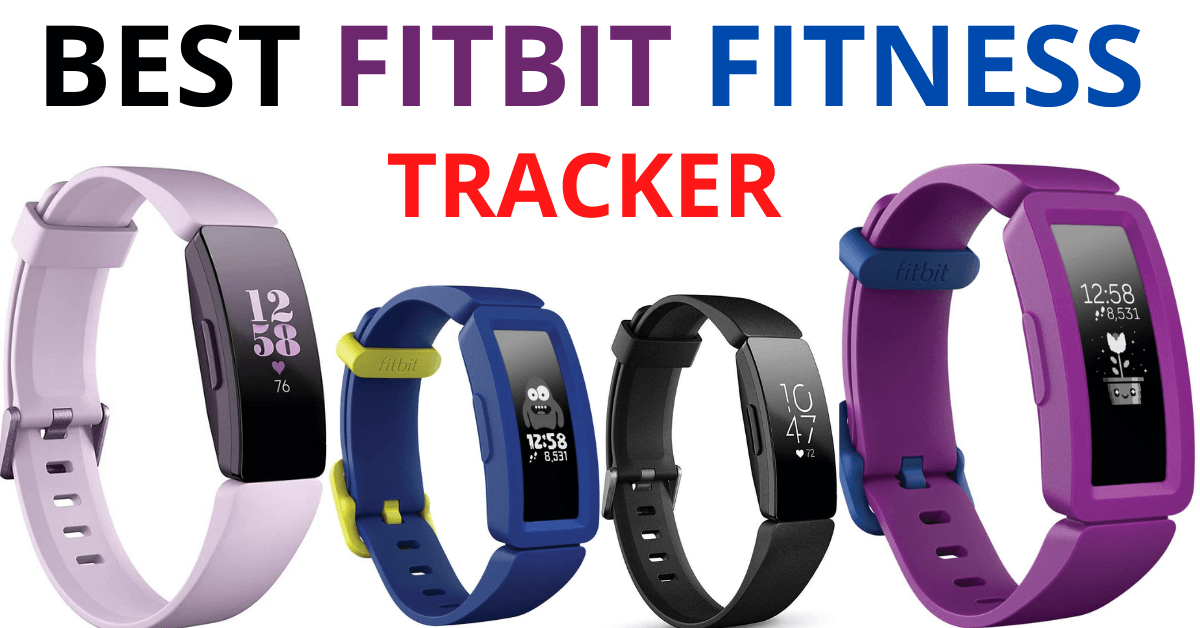 Each Fitbit device mechanically monitors tasks, steps, and sleep. Throughout the Fitbit web dashboard. You can set your trackers instead of viewing your distance. It looked at the number of …