The best wireless earbuds of different brands are available in the market. There are also expensive and cheap. But expensive earbuds can not buy everyone. Most people want to buy the item according to their budget as needed. We have created ease for people. They can easily buy things of their own choice according to their budget.
Here we are finding the best wireless earbuds. You can buy your custom or need. You can agree or disagree with our opinion. It is an adequate attempt from us. So you can check this list and read our reviews.
The Tozo t10 wireless earbuds are great. The packaging is exceptional. The build quality is top-notch. It is an incredible set of features for the price. These best wireless earbuds will remain in the ear securely. They fit extremely well with different dimensions earbuds are Supplied to match any ear size that Offers relaxation.
The design of the T10 earbud perfectly matches the curves of the inner shape of the ear. It comes with soft silicone ear tips. It can offer more athletic balance and comfort when in use. Whether you are running or jumping again.
FEATURES:
They are very valuable. Pairing with a cell phone is very easy. The setup is fairly straightforward. And connects to your device's Bluetooth in seconds. When you decide on earbuds out of the case. They connect mechanically and light indicators are useful.
The clarity of the highs and the richness of this bass are the best level of top-end earbuds. The audio quality is flawless with good highs and lows. The earbuds and case themselves are water resistant. They have more powerful connections and greater distance.
CHARGING:
The charging situation of the Tozo t10 is perfect for fully recharging these earbuds. Enjoy fast charging for complete control. The rechargeable case for only 1.5 hours. It charges quickly via a USB-C cable. Or less than two hours via a wireless charger. Its playtime lasts more than 6 hours on a single charge. And completes 30 hours using the charging case. The charging case is compatible with lots of wireless chargers.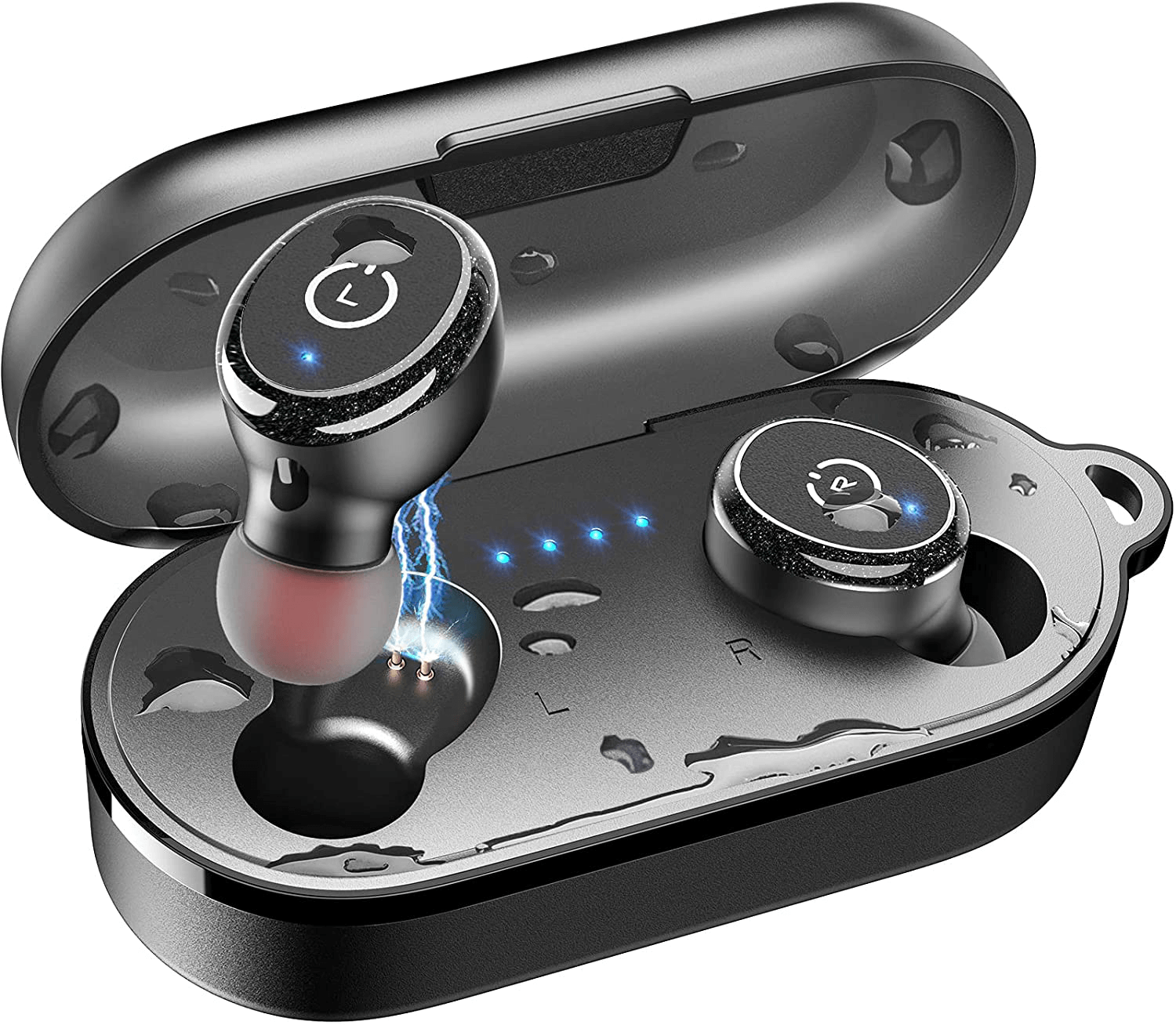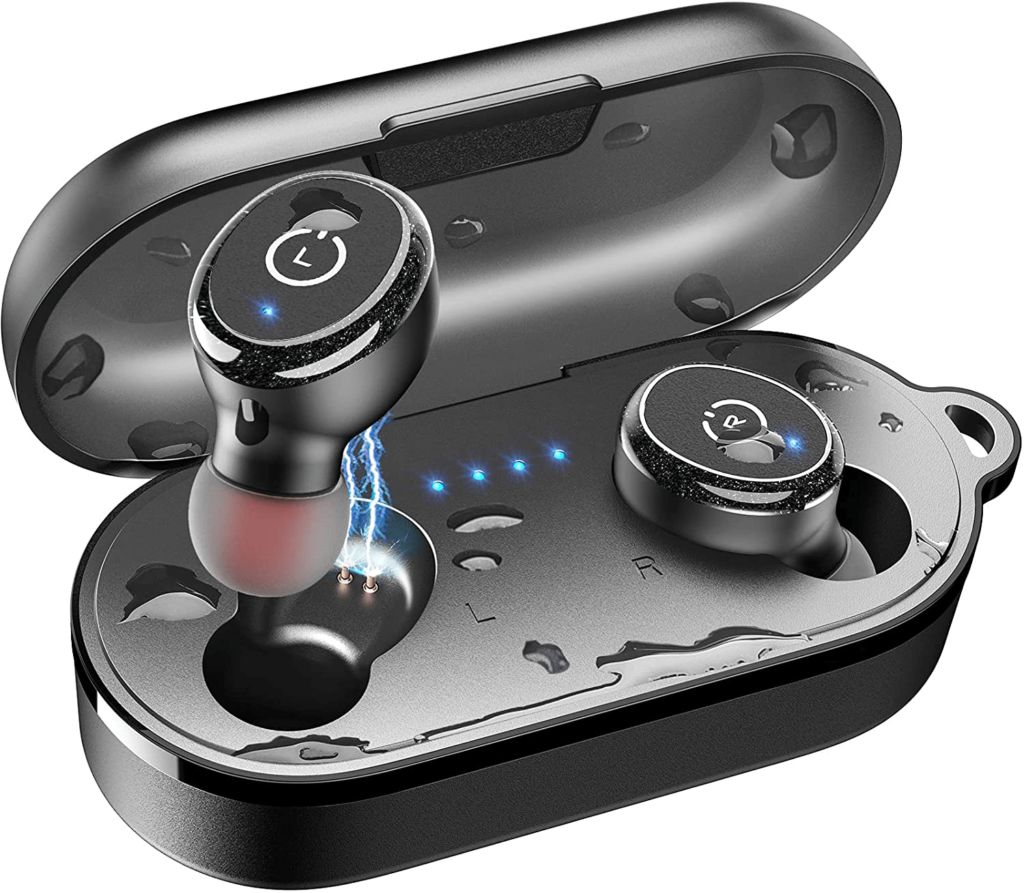 Pros
Charging is fast
IPX8 waterproof
Good battery life
The design is sleek
The sound is great
Charging indicators on the case
Cons
No single earbud mode
The carrying/charging case is a bit bulky
The Tozo T6 Wireless Earbuds are amazing. Its really high-end parts are put into this product. These earbuds are surprisingly good value. It is quite easy to keep in your pocket while traveling. All these would certainly recommend anybody trying to find a fantastic set of earbuds at a reasonable price.
These wireless earbuds have incredibly clear audio and excellent pairing. They will power on automatically and will join within 10 seconds. Then just one step readily enter the cell phone Bluetooth setting and select"TOZO-T6″ to set the earbuds.
FEATURES:
The audio quality is excellent for getting a set of wireless earphones. This is especially true at the point of the purchase price. How they completely seal over your ear provides great passive noise cancellation. TOZO T6 Best wireless earbuds that deliver strong bass (lowest 18Hz). You can play volume up and down, pause, skip and rewind with just one touch.
Touch buttons on the surface are great. Whether you wanted to pause audio or YouTube at work. When someone asks you a question. So you can listen to them even with the headset out. Their features with touch control sensor. The TOZO T6 headset can do most of the bare minimum. Once you get the panel for the various functions, your ears are strained.
CHARGING:
You enjoy instant charging. The link is quick and easy to fully control the rechargeable case. It can run for more than six hours on a single charge. And full thirty hours with a charging container. There are three additional listening kits in the charging box, whatever your size. A charging cord (micro USB) to charge the container. It comes With one year warranty.
The charging case is ideal and works well to keep them composed. It has LED lights around the front that indicate how much control it has left. While it charges this is a great attribute.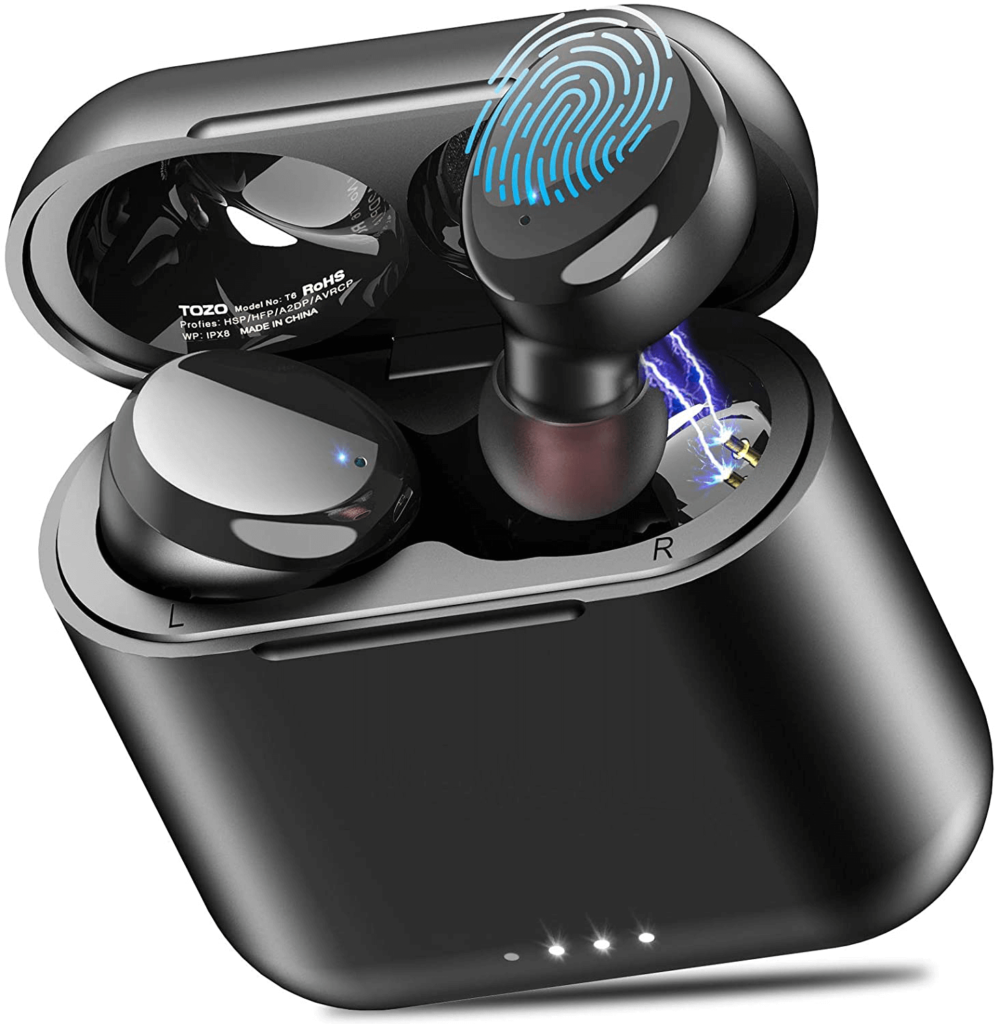 Pros
Smart touch control
The sound quality is good
Charges fast (both buds and case)
Strong connection over long distance
Small, lightweight and very comfortable
Cons
The touch controls are confusing other than play/pause
The design of those wireless earbuds is nearly ideal. The massive size of cups and rings around the Galaxy buds fit great. They fit nicely on your ear. These wireless earbuds come with a couple of dimensions alternatives for the tiny wingtip. Which locks it in position even while sweating.
It is a good deal in the fitness center and moving around. These wireless earbuds never had them drop out. The case/box they are along with doubles as a charger that can charge wirelessly.
FEATURES:
The audio quality is excellent. These wireless earbuds' ambient sound reduction is pretty damn remarkable. The choice to permanently turn on the nearby noise filter. Or simply holding the bud is beneficial. These items do block a great deal of sound.
The galaxy earbuds are compatible with Android and iOS devices. Through Bluetooth connection automated. It pairs once the case is opened. And touch controls are simpler to link after the first pairing. They are straightforward to connect to some Galaxy devices. Be sure that you get into the Galaxy wearable application beforehand to create linking even quicker.
CHARGING:
The battery life is excellent. The attributes for these items looked pretty great. It has 6-hour playtime with an extra 7 hours from the case wireless charging. After charging and linking these earbuds. It utilized them for more than an hour straight. The battery was still at 90 percent stay.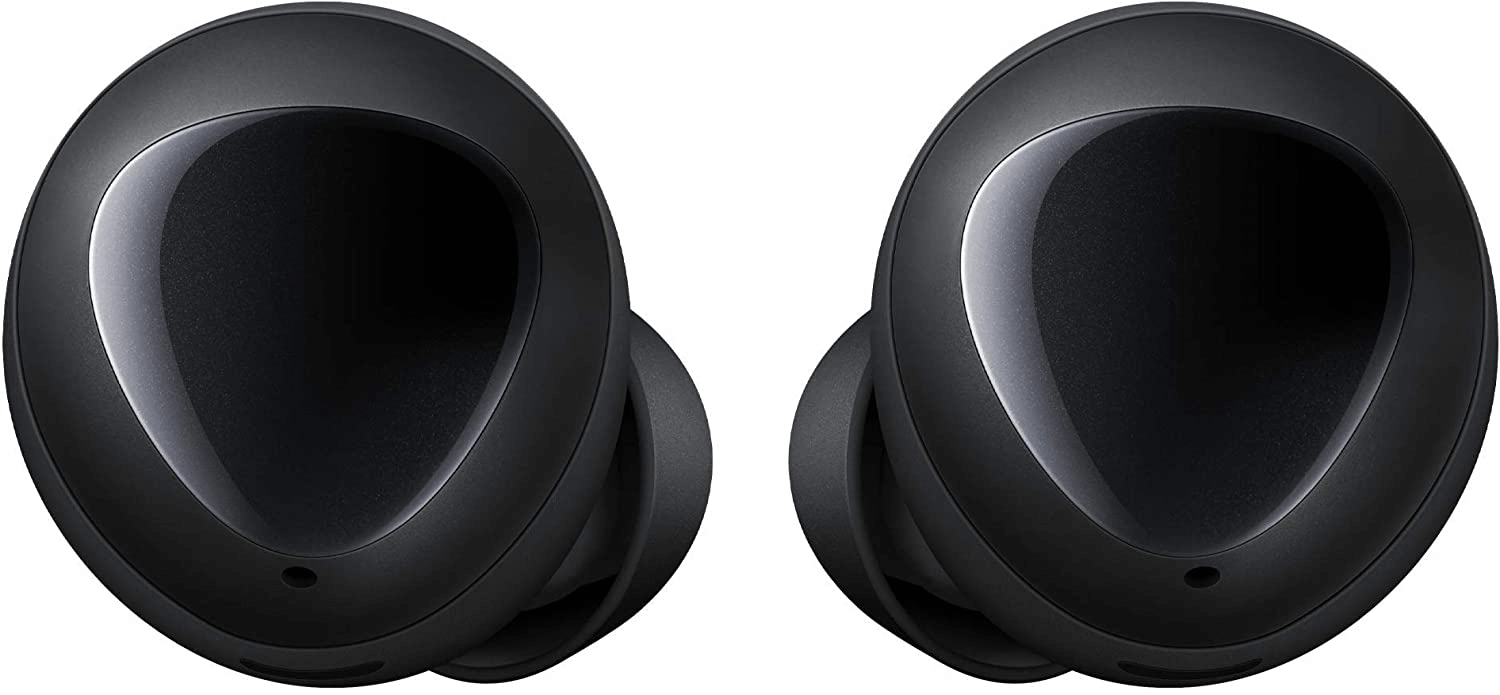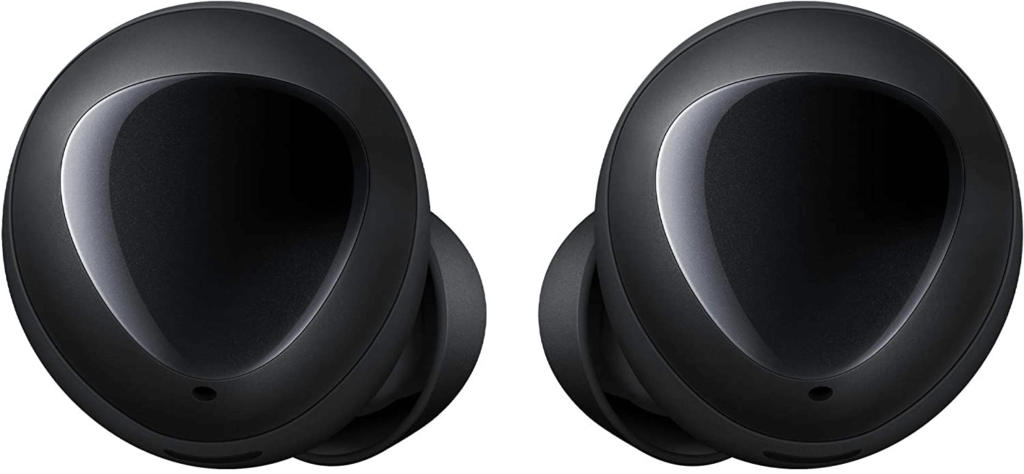 Pros
Very nice design
Very easy to pair
Battery life is great
Flawless music quality
Stays in ears even while working out
Skullcandy wireless earbuds are fantastic. The audio of these earbuds is good. Its battery life is perfect. The buds fit well and charge quickly from the charging station. They are not complicated to control or configure.
They are perfect for both women and men. The controls are easy to use after a little practice. Sash uses the hottest Bluetooth 5.0 technologies. The wireless earbuds are dirt and sweat-resistant. And their two-year limited warranty is better than most.
FEATURES:
This will automatically turn on Sash and set it in pairing mode. You can pick the sash from the device record of Bluetooth devices. The noise from these Bluetooth earbuds was perfect. The pounding bass and thickness of the audio are a surprise considering the price point.
The fit can be customized with ear pads that are included. The initial fit for noise cancellation was quite remarkable. Slight noise reduction with all small eagles.
CHARGING:
When fully charged in the enclosed case. Sesh in-ear headphones last about 3 hours of use. The case competently recharges the earbuds. Your Sash earbuds have about ten hours of charge. It has a full battery life of 10 hours. Four LED lights will illuminate the front of the case. After the case and earbuds are fully charged. Whenever conditions are unplugged, those lights go out.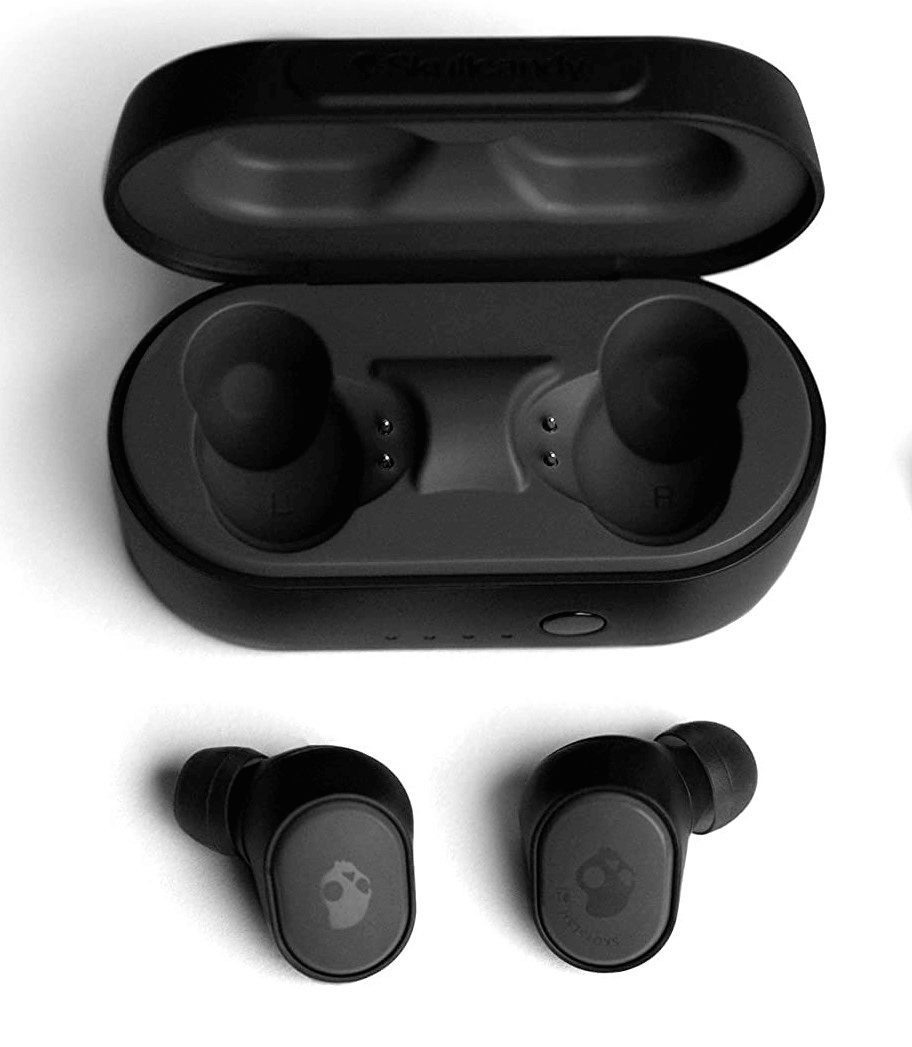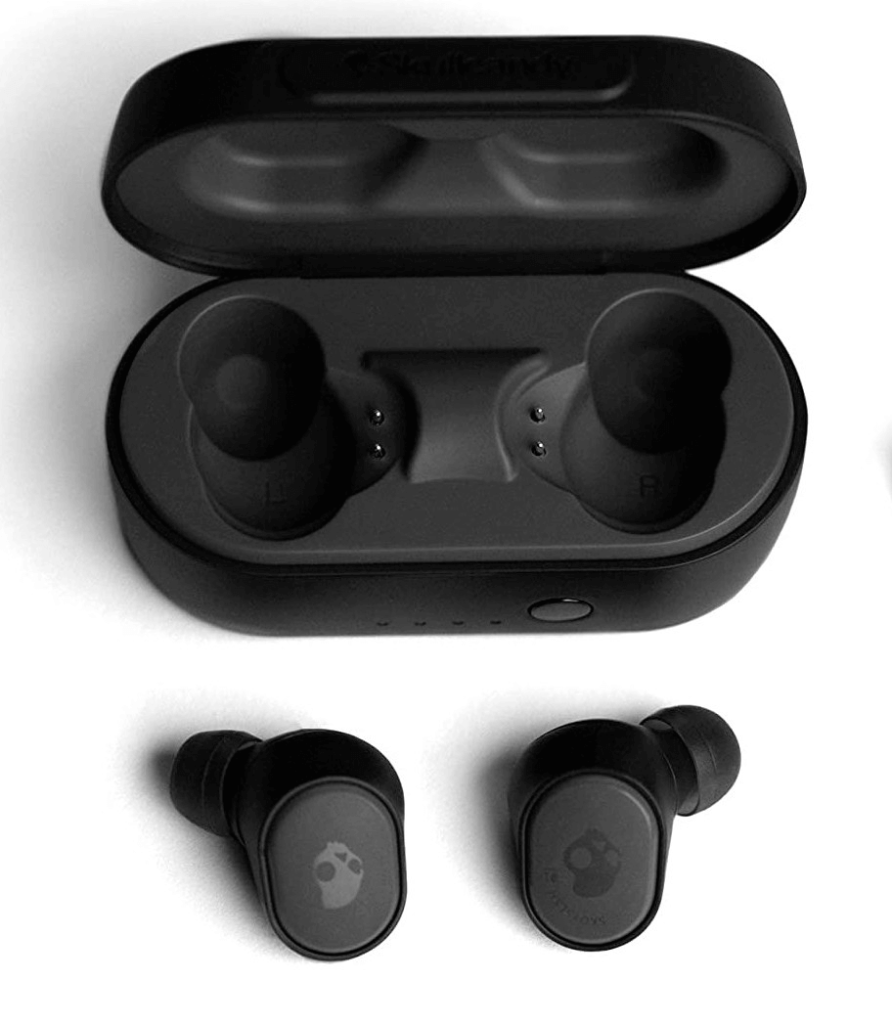 Pros
Very Cheap
Great sound
Charges fast
Simple to use
Battery is great
Noise-canceling
Cons
Not a very long-range connection
It has an IPX5 sweat-resistant design. They seem to sync pretty quickly. They include three different-sized ear tips. So you can customize them to your liking. You can see in the pictures that these boxes are also relatively isolated from the ear. Place genuine Bluetooth earbuds in your ear.
Then, snap the Purity Wireless earbuds back and close to keep them comfortable and secure in your ear. Because all ears are silhouettes. Otherwise, rotate it until you feel comfortable and relaxed. For the price, they also seem very unusual.
FEATURES:
The audio is clear and crisp. The music sounds perfect. The bass of the earbuds is excellent. If you listen mostly to audiobooks/podcasts and audio shows. So you can watch movies/TV on a cellular device without any problem. and listen to streaming music services. You can play/pause, skip/replay. And even more so without sacrificing other choices.
CHARGING:
The battery life was excellent. Battery life seems to be pretty good. You can also use each earphone separately. So when charging on a case. You will be able to use the next earphone. Four bright white LED lights. It will light up to indicate the charging part of your earbuds. It has a playtime of around 4 hours and up to 10 hours with the charging case.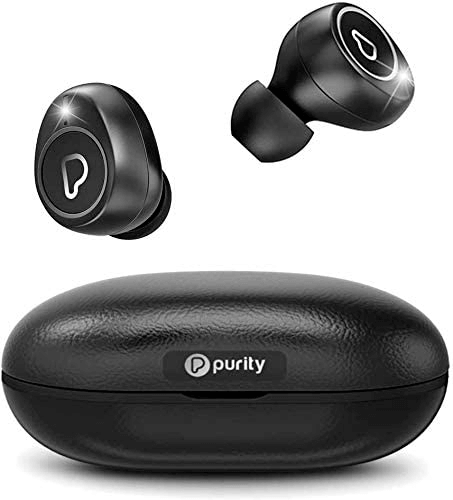 Pros
Price is very less
Effortless pairing
Good battery life
The sound quality is very good and clear
Multi Function Button is an awesome feature
Cons
Too sensitive touch controls
These iLuv TB100 Authentic Wireless Earbuds will be awesome. Features included are easy and quick pairing. Its auto-connect enhances connection stability and improves battery performance. These wireless earbuds are super comfortable and incredibly stable. They include an additional two pairs of lightweight earbud tips. Which makes it safe for everyone.
FEATURES:
These best wireless earbuds created an excellent seal that helped isolate sound. So no external noise interferes. The bass hits hard. The audio quality is super. They are great for running/walking, exercising, and listening to music at your desk at work anywhere. These earbuds also have waterproof protection.
CHARGING:
The inclusive charge will provide 8 hours of listening time. And an extra 12 hours with various mobile compact charging cases. Quick charging technology allows that whenever the earbuds are low on battery. Stick them back to the mobile charging case within 10-20 mins. The earbuds continue for another 2-3 hours.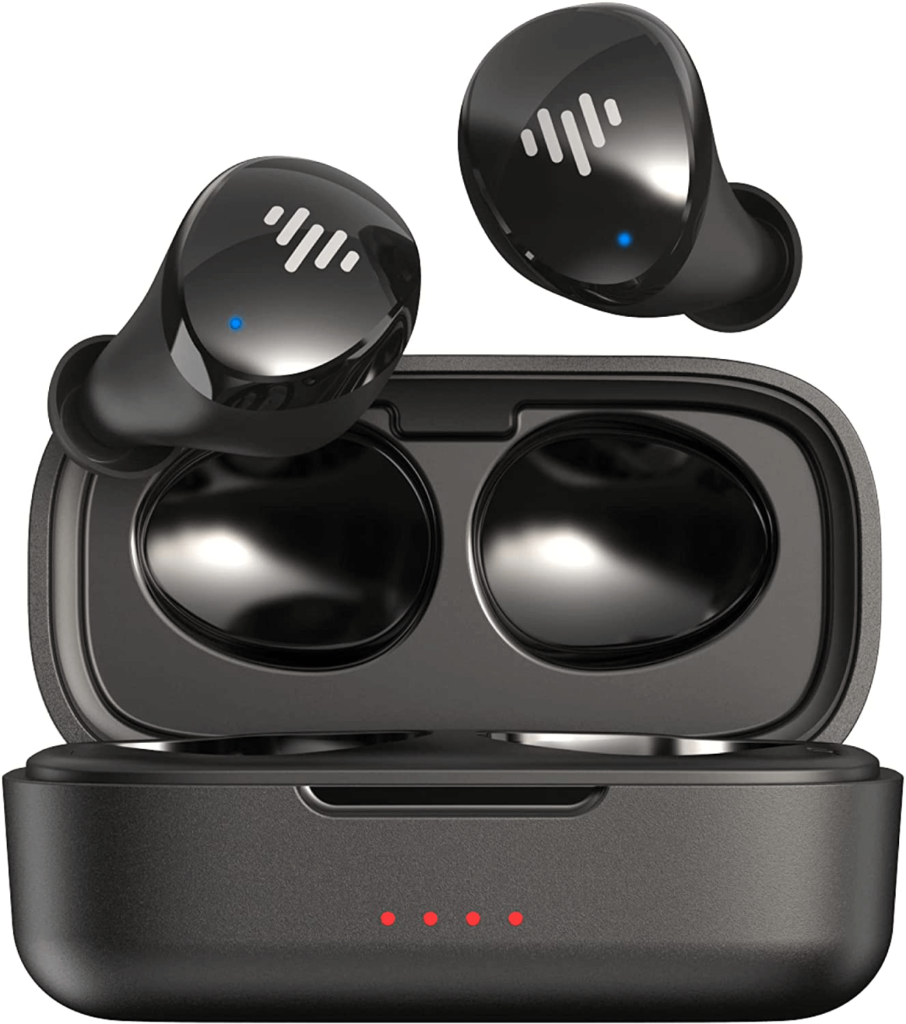 Pros
Good price
They fit great
The battery life is awesome
These earbuds charge very quickly
These earbuds have auto pairing and a stable connection
Cons
The touch controls are a little hard to use
The Kurdene wireless earbuds are excellent. They make an absolutely great headset. They have many advanced capabilities. And they are easy to use. Every function is flawless. Their buttons are very responsive. It makes taking phone calls easier. And to stop the songs. It turns into voice control. The most popular Bluetooth 5.0 using TWS technologies.
FEATURES:
On-the-pair Bluetooth earbuds provide fast pairing. It has a stable link and signal transmission. They operate right from the box. The audio quality is outstanding with great bass. They are readily paired and attached to the apparatus. The audio quality is very good for music & movie. The call quality is quite clear. They feel as if they're listening to the concert about the scene. It supplies a simple sound for you.
CHARGING:
The battery life and listening period are Better. They are fantastic to hear YouTube and course lectures on pc for more than 4-5 hours. They performed without any issues and were charged for listening to more than 5 hours of videos. The charge fiber is small. Which is super fine. Do not get upset with other cords.
The dimensions on them meet great though. These are equally as great as the pricey kinds on the market. They have six different earbud sizes you may use.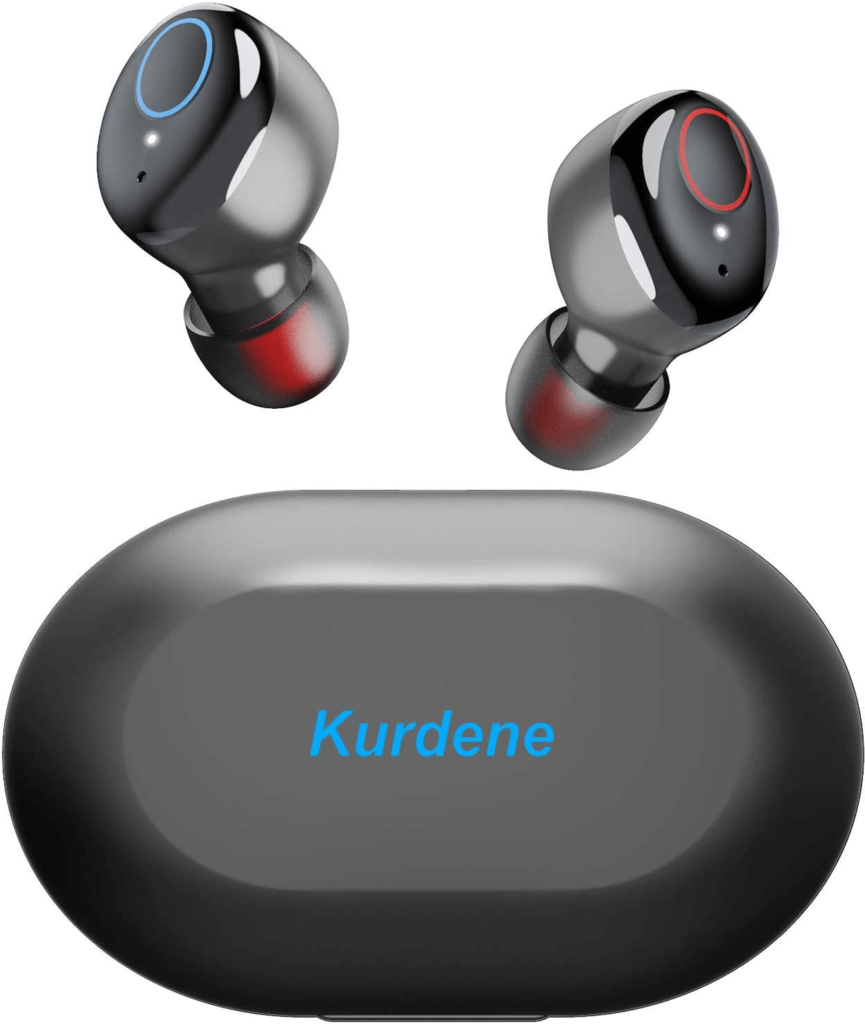 Pros
Good price
Long Lasting Barttery Life
The range is probably good
Lightweight and comfortable
IPX8 Waterproof & Sweatproof
Cons
The charging case is slippery
Anker wireless earbuds are very simple and easy to use. This is a good set of headphones for a very affordable price. When you turn on Bluetooth. You will find that the device name is "Soundcore 2" and "Sound core 2 L". Once connected. You will be greeted with a voice saying that the battery is high.
Additionally, each earbud emits a flashing white light. This allows you to know that they are ready to be set up and connected. All these are really great for mobile calls, both audio and movie. Anker wireless earbuds boast an IPX7-rated certification. which provides protection against liquids in any environmental conditions.
FEATURES:
The "Soundcore 2" Bluetooth earbuds fit right into the ear without any hassle. These include five dimensions for ear tips. There is a level of noise cancellation. As some elements of the exterior are obstructed. The best features are possible to wear both or one. The music and the movie sound just as good. Crisp and clear, without any lag or lag.
CHARGING:
Soundcore2 is a battery champion. It is rated for seven hours. When you are in a hurry and you need power fast. So you charge for 10 minutes and get up to 1 hour of leisure time. It has 40+ hours of battery life with the case. These are the best wireless earbuds on the market.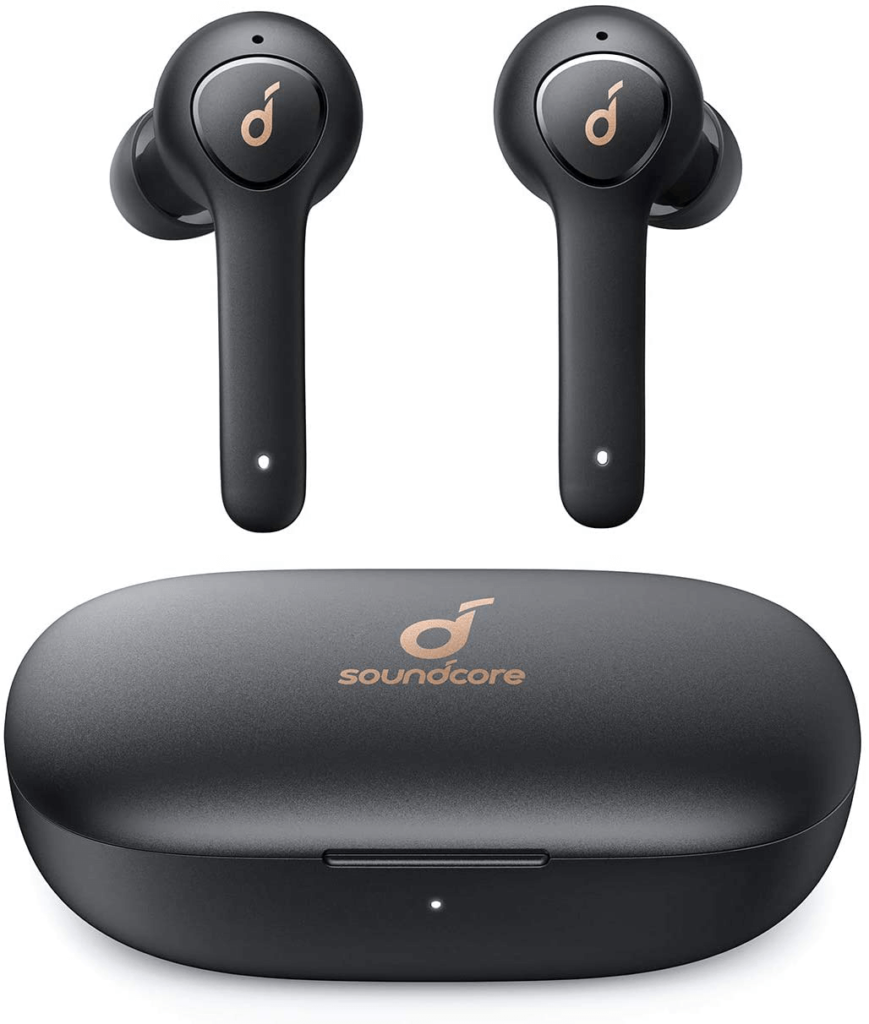 Pros
Very Comfy
Pairing easily
7+ hours of battery life
Shockingly good range
The sound quality is good
Cons
The case is a little bulky
Bluetooth wireless earbuds are great value for money purchase. They are so small and cute. Which is suitable for travel. Bluedio's ear tips are engineered with super-soft liquid silicone for exceptional ear comfort. Ear tips are also available in multiple sizes. Bluedio ensures that everyone has the best listening experience.
FEATURES:
The audio quality is fantastic! Noise reduction is important. The bass is exceptional. It automatically changes the audio. An automated system provides you with a hassle-free appointment. When pairing and linking your devices. All you have to do is take them from the case. And flip the left and right earbuds. The earbuds will be added automatically. And you're ready to dive into your own musical universe.
CHARGING:
The battery lasts a long time. Since the earbuds go to "sleep mode". It also returns immediately when no audio is being played. The charging case stays almost fully charged. And each charge works for about 5 hours. Charging takes about an hour. You can make the earbud's battery expire for full control. And only 2 hours for charging case.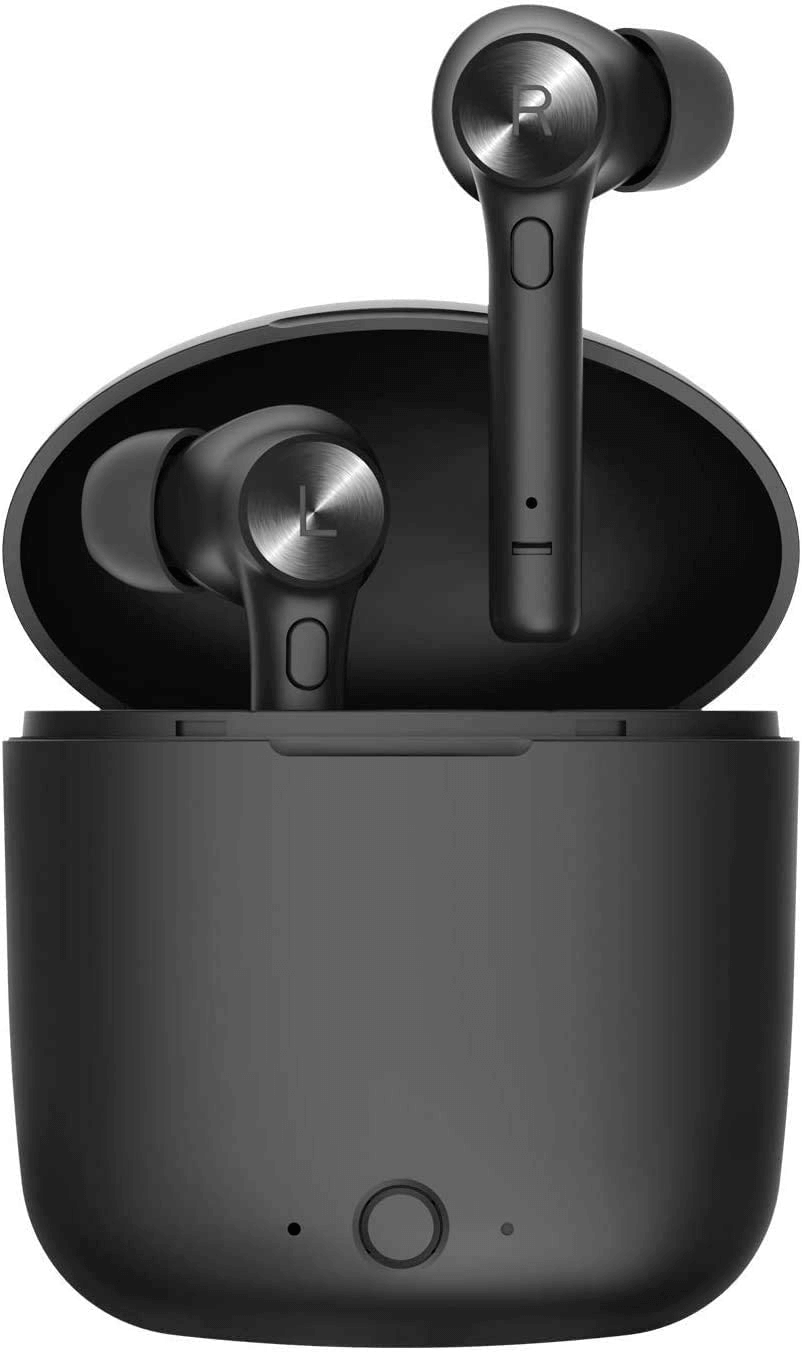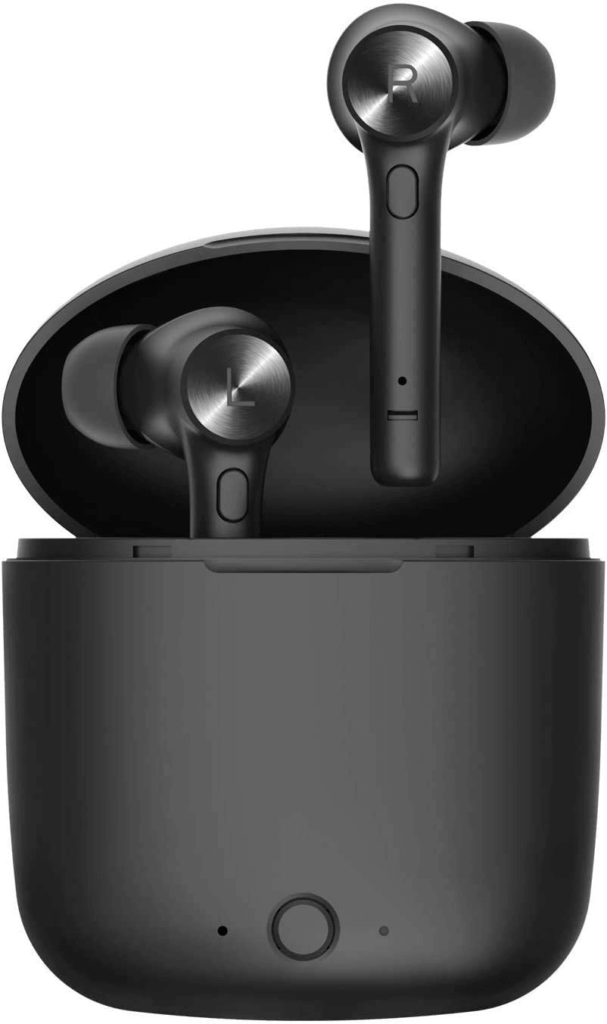 Pros
Very comfortable
Battery life is great
Design of the earbuds are good
Noise cancelation seems decent
The sound is incredible for the price
The Donnerton wireless earbuds come in a standard model. It stores and charges well. These wireless earbuds stay in place magnetically when not in use. They will not leave early. It has a nice blue LED on the earbuds and charger to indicate the charge level.
They also pair well. These include multiple sets of tips. So you can get the ideal fit. The best seal will be your secret to them. It looks great for anyone who has had earbuds before. You may want to replace the buds to make sure the Bluetooth earbuds don't slip out of the ear.
FEATURES:
The audio quality is quite good. Better audio quality is due to balanced bass. It's rare for Bluetooth earbuds to have such good bass. This is for many types of music. Likewise, call quality was clearer than other comparable wireless earbuds.
They fit snugly in the ear. And it took a moment to pair. After the initial connection. The next time you start a case. It's going to be added to your cell phone. These IPX8-tested waterproof earbuds protect you in rain or sweat. These wireless earbuds are good for outdoor sports.
CHARGING:
A movable 3500mAh charging case. This gives you a chance to recharge your earbuds. On-the-go provides 7 hours of listening time and 5 hours of talk time on a single charge. It gives a full playtime of 80 hours with the setting case. Single-ear standby time is 150 hours. It maintains the buds when not in use and keeps them active for use.
.
Pros
Range is good
Battery life is excellent
Charging case works slick
The sound is loud and clear
Cons
The cover for the case is very flimsy
TO READ A REVIEW ABOUT: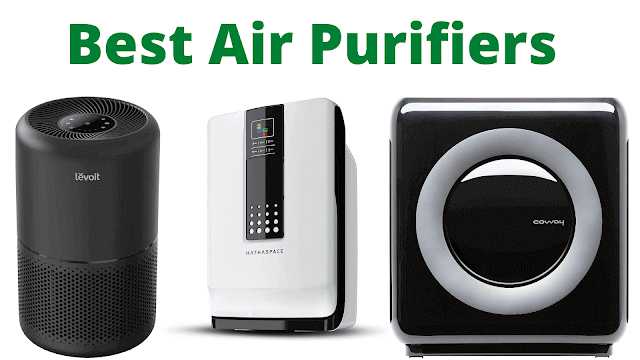 An air purifier is an electrical machine. It is used to remove harmful particles or pollutants from the air. This is now absolutely necessary as a result of the pandemic …